In this photograph (2009) I am replacing plywood panels from the studio wall which I had earlier removed in order to uncover a drawing I had made 20 years earlier. This piece refers to studio practice, its history and place.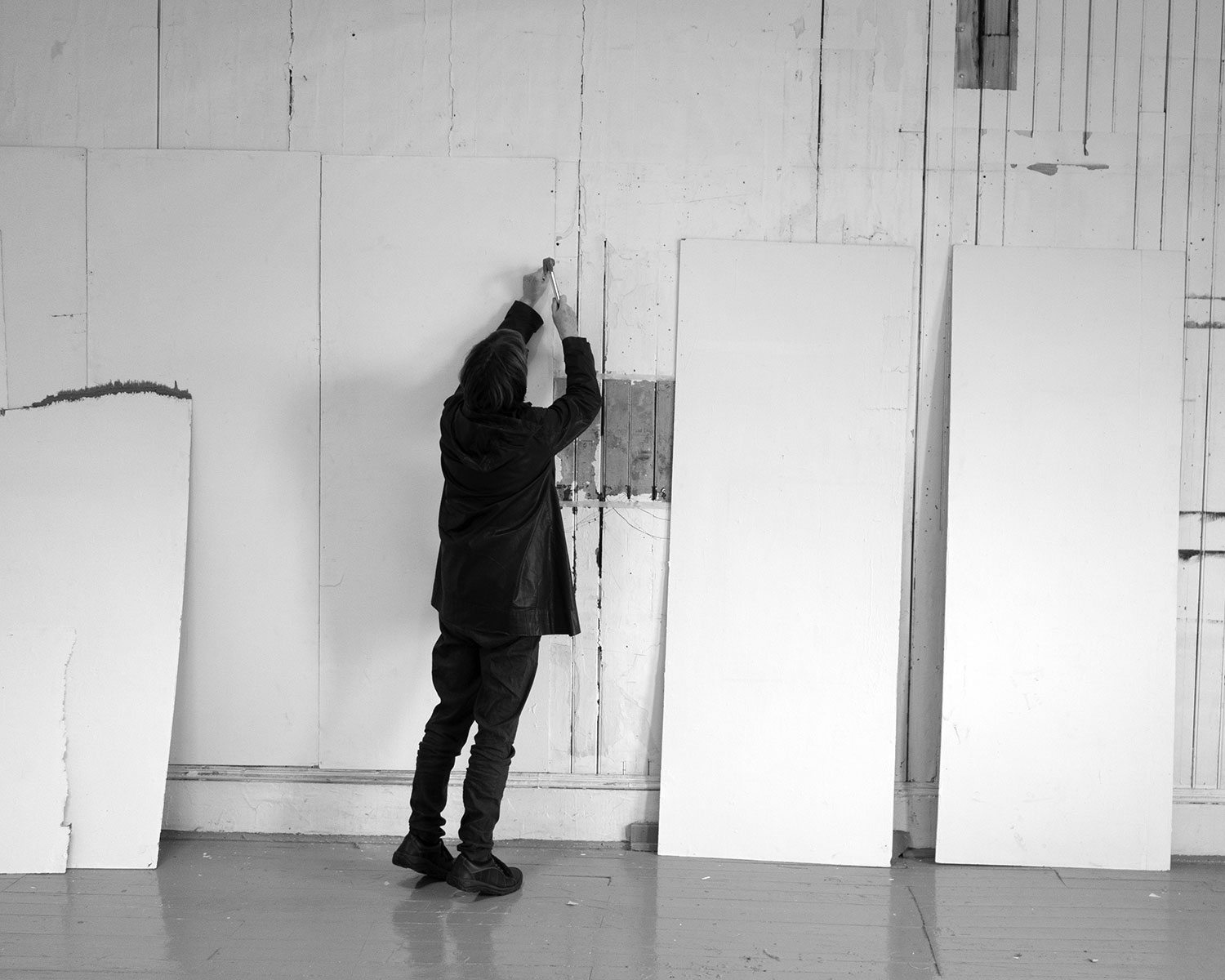 Mapping Meaning, the Journal  Issue No 3 Fall 2019
In 2017 Trudi and I re-covered my drawing with the original pieces of white plywood paneling and left the studio.