STUDIO WALL FRAGMENTS 2013-2014
"Documenting the architectural spaces in which she worked has long been a focus for Gammon's photo-based work. And over the years, in many different series, her photography has cut across disciplines…. In her most recent series (Studio Wall Fragments), Gammon works with the studio as archive. These assemblages recreate in a gallery the notion of the literal and figural wall. She scans the photos and prints them at different scales, reflecting the varying relative importance and prominence of particular memories. Fragments are layered (reflecting the layering of history, the non-linear character that we often deny)…. "   Mary Jo Hughes, Director, Legacy Galleries, University of Victoria.
"Gammon's smart and distinctive allusion to history, the archeological and social are made entirely through incisive material choices, and it is this precision and acuity in her work, the understanding of the liminal and psychic surplus that is created that reveals the sophisticated positioning of both photo-based and sculptural practices…."   Lisa Baldissera, exhibition catalogue Paradox August 2013, Victoria, BC
"An artist colleague of mine had rented a studio space in Victoria's Chinatown. I visited. It was then that I re-encountered the space I had inhabited twenty-five years ago. My gaze turned to the long wall on which I had worked; layers of white paint, the mahogany plywood that I had nailed over the wall of narrow vertical pine boards. This in turn had been covered with newspaper long before I arrived. The pine boards were painted brown and covered a brick structure behind; a rooming house for migrant Chinese workers, a shrine room, a school? With many gallons of paint, I had made all of this white and proceeded to build work on the studio wall. I tried to come to some understanding of this wall. It had an enduring presence and yet it was faltering and fragmentary. It had a singular objectness and yet it was many layered. It had a changing and yet unchanged history. Using a 4" X 5" camera and sheet film I re-photographed the studio, focusing on this wall. As I mounted the photographs, now enlarged, on layers of foam core and then stacked them a kind of archive developed. Rather like an archeological reconstruction, pieces of wall 'fragments' were selected from the stack and then pieced together, arranged, rearranged and placed leaning against the wall. One on top of another against the wall, layers of relationships and histories revealed themselves."    Lynda Gammon
---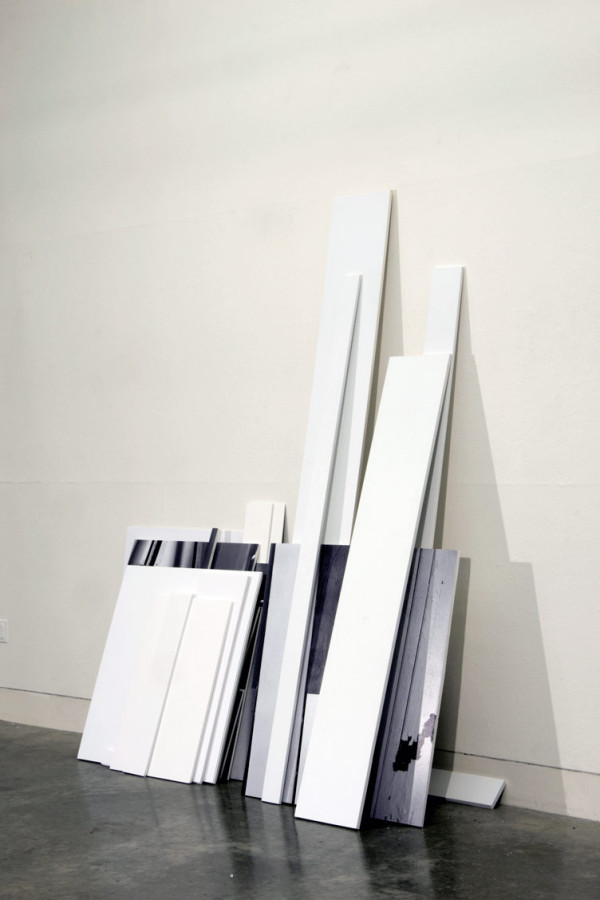 Studio Wall Fragment #7, 2013
7'w X 8'h X 18"d, photographs mounted on foam core, wood.
---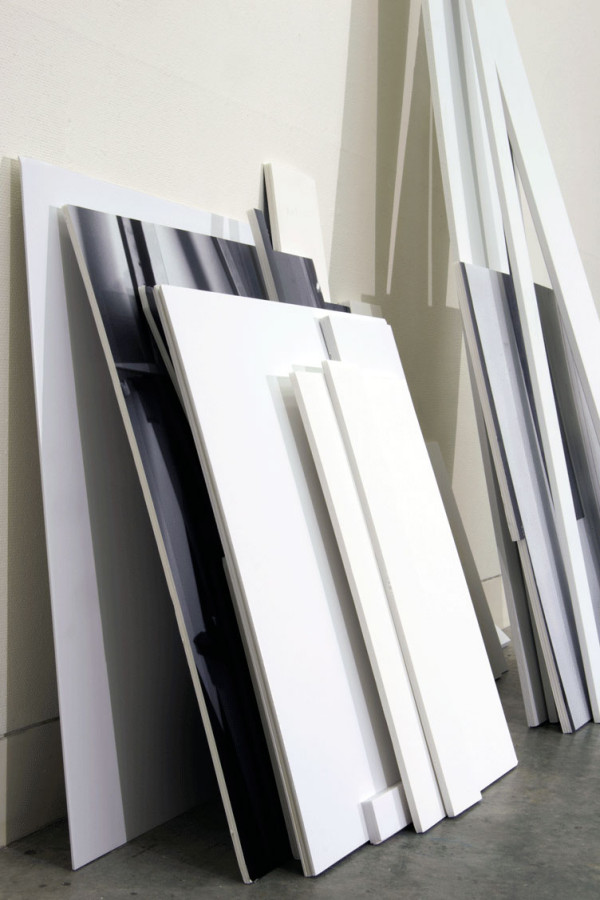 Studio Wall Fragment #7
(detail)
---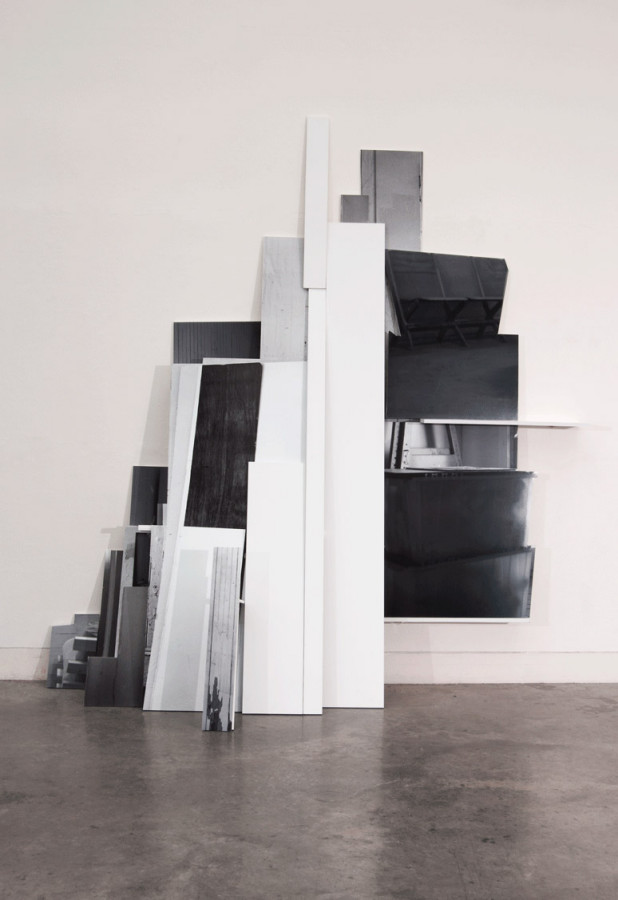 Studio Wall Fragment #1, 2013
8'w X 10' h X 20"d , digital photographs mounted on foam core, paint and wood
---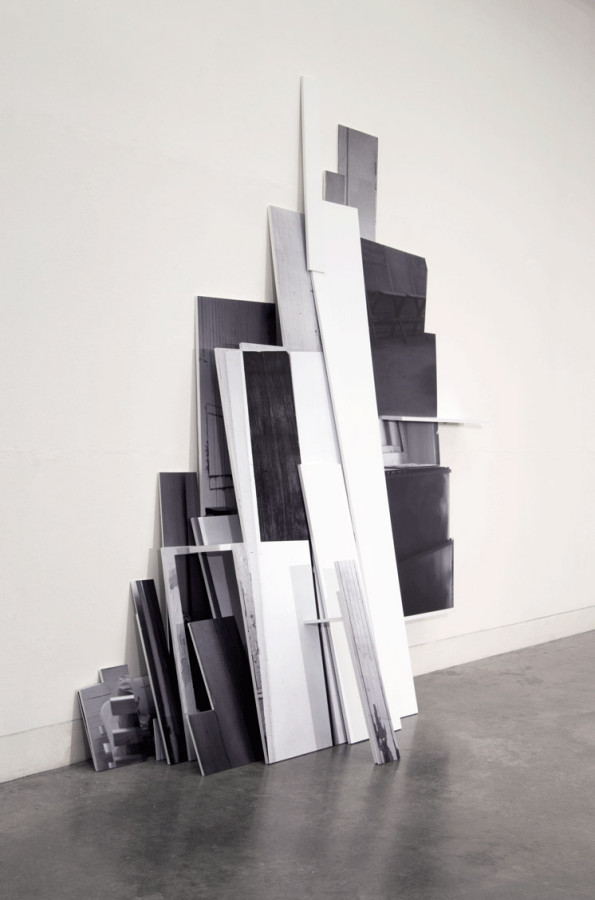 Studio Wall Fragment #1
left view
---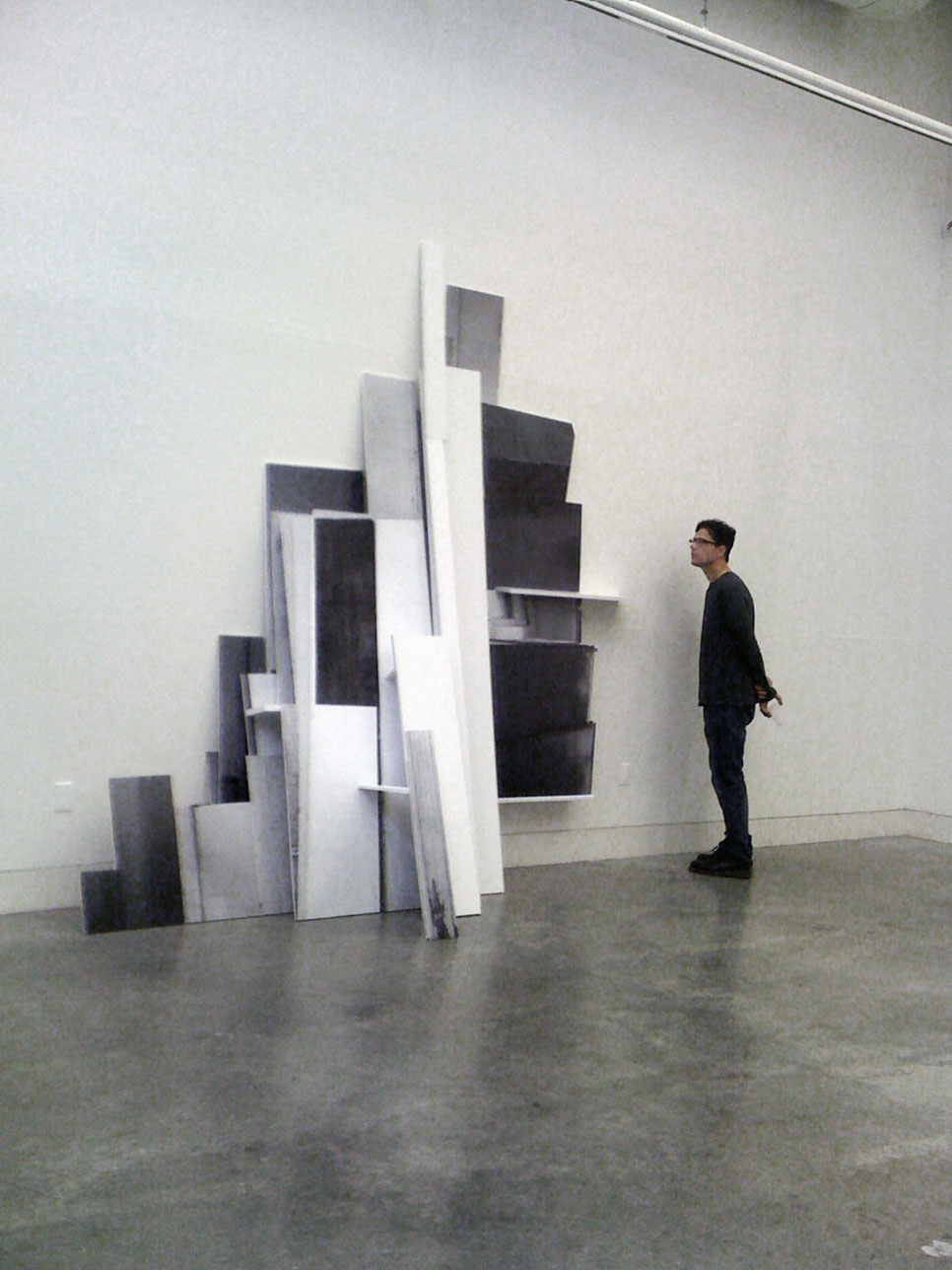 Studio Wall Fragment #1
installation view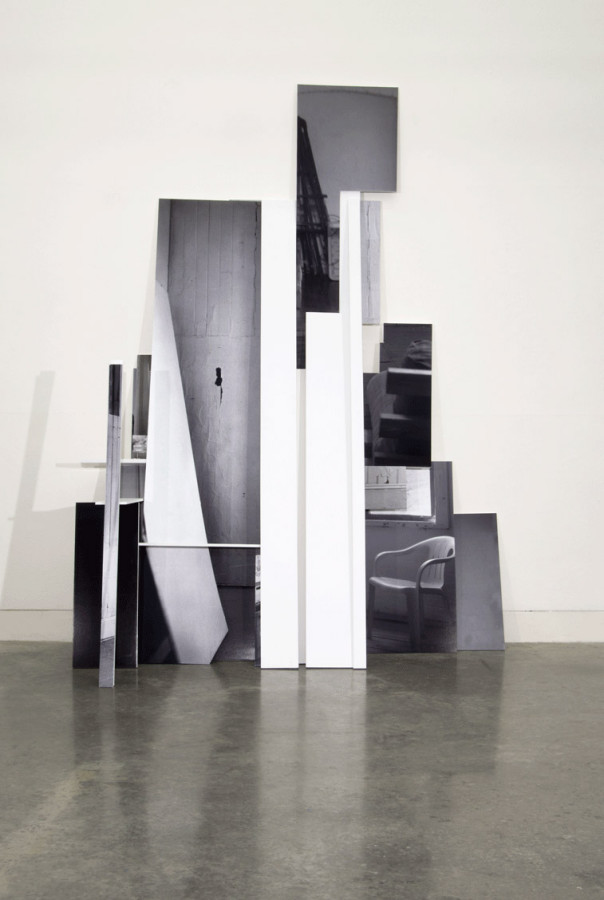 Studio Wall Fragment #2, 2013
7.5'w X 10' h X 24"d, digital photographs mounted on foam core, paint and wood
---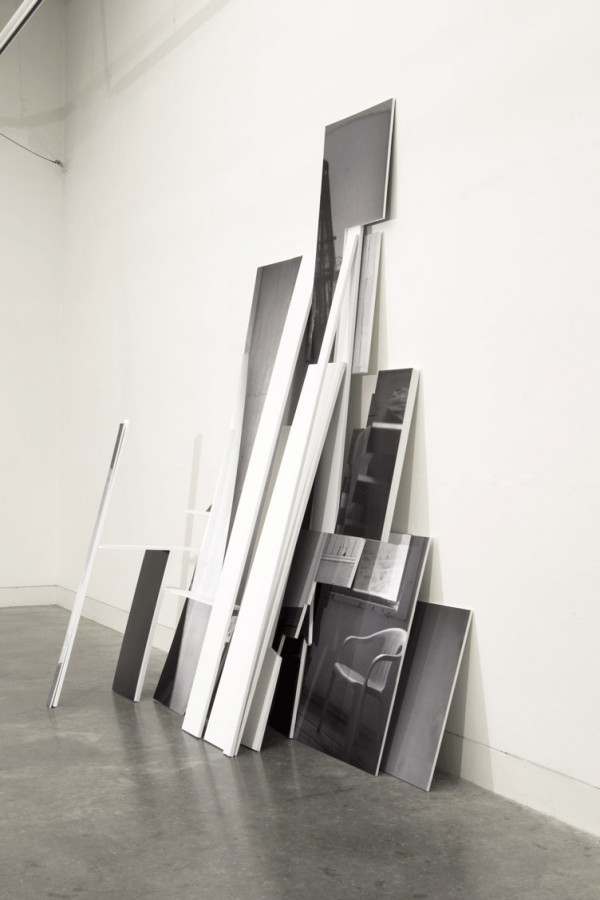 Studio Wall Fragment #2
right view
---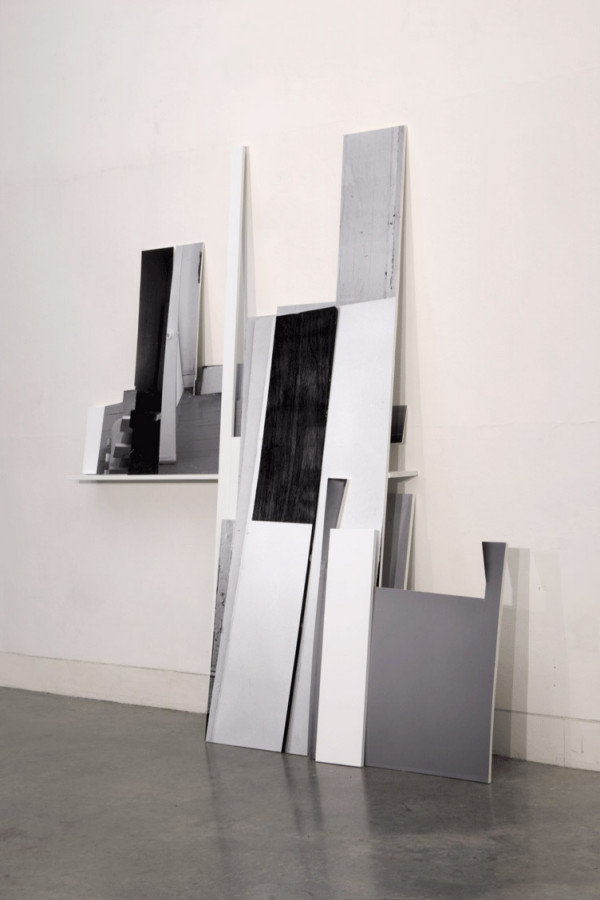 Studio Wall Fragment #6, 2013
7.5'w X 8'h X 18″d, digital photographs mounted on foam core, paint and wood
---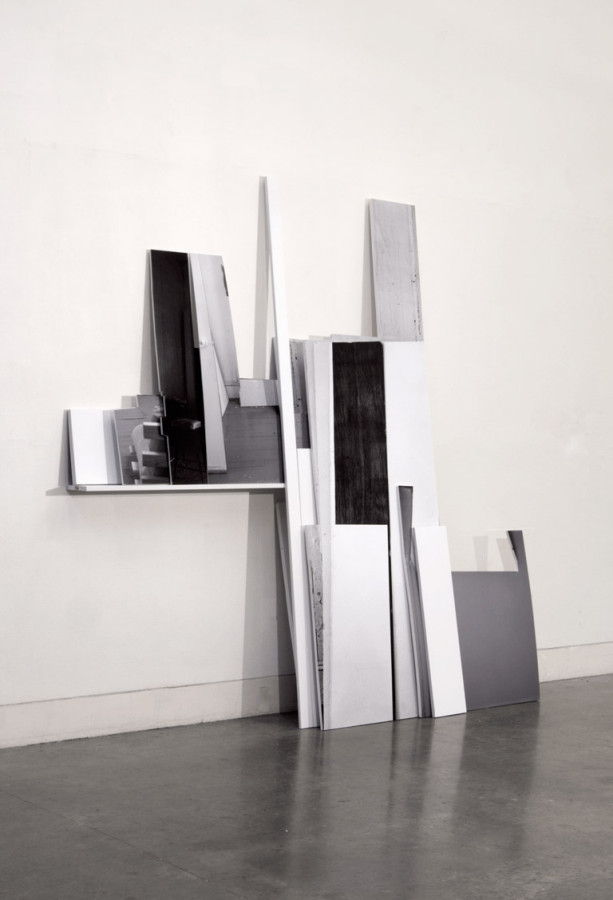 Studio Wall Fragment #6
left view
---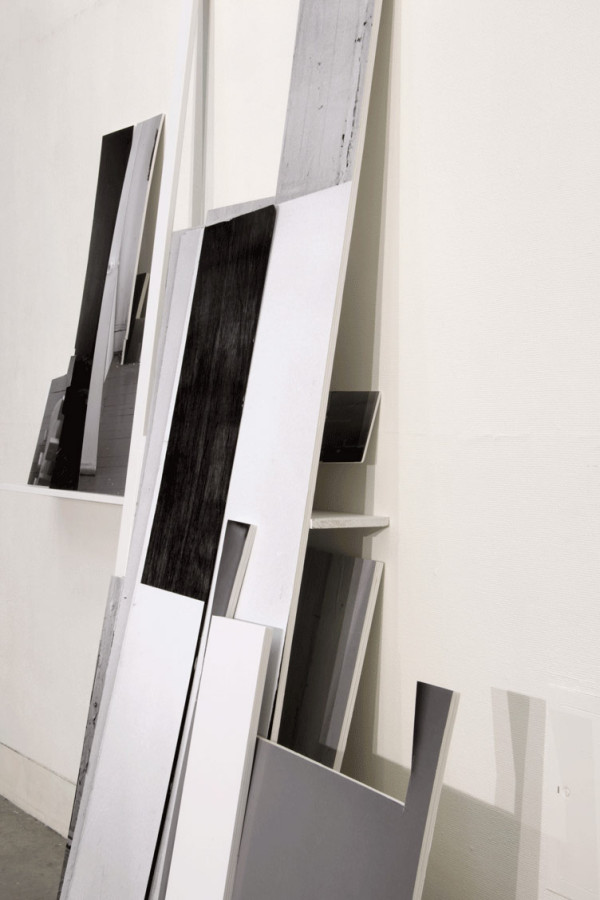 Studio Wall Fragment #6
detail
---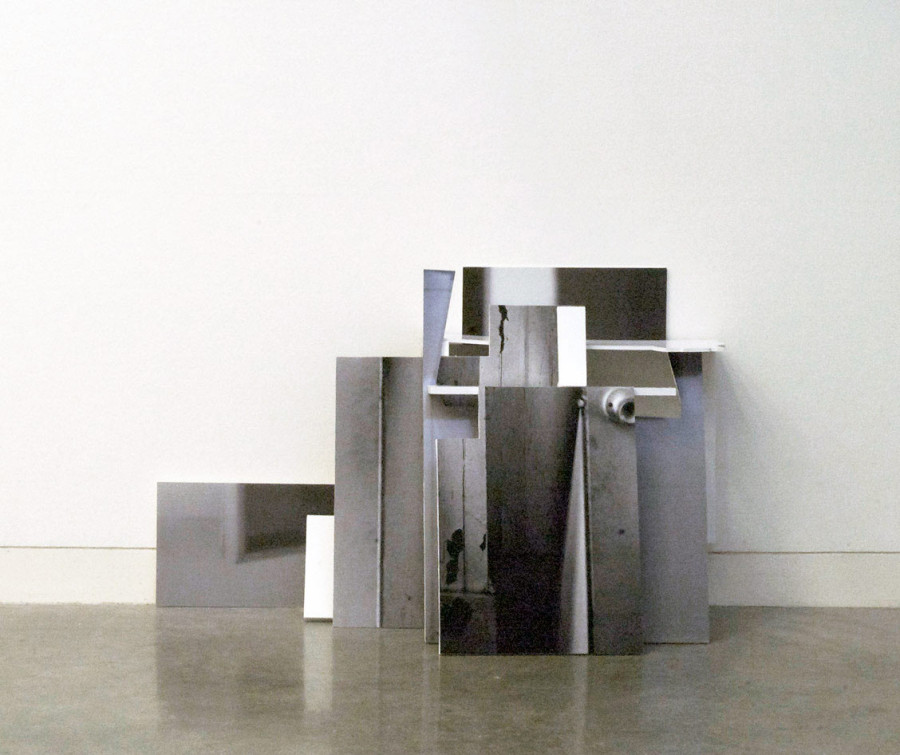 Studio Wall Fragment #3, 2013
---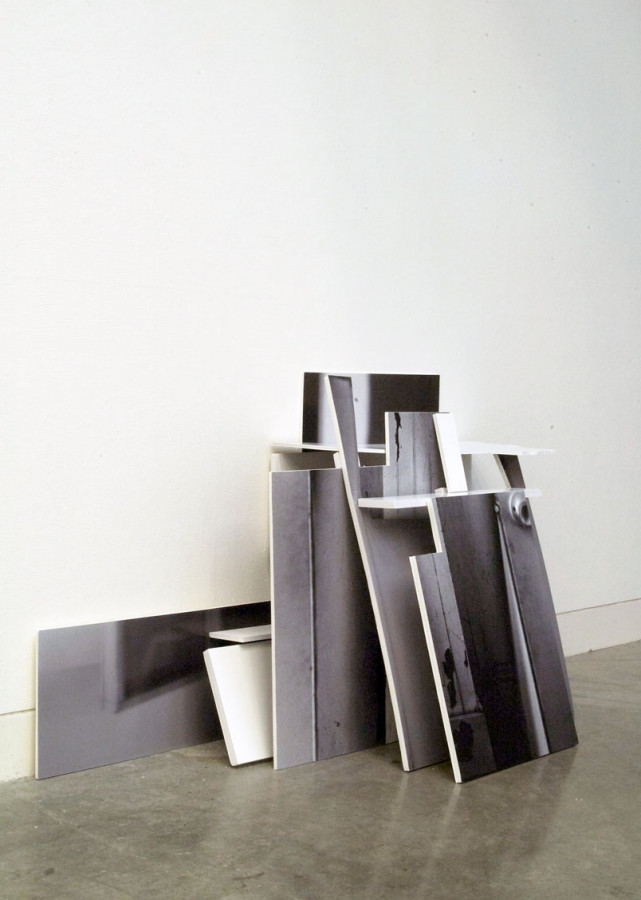 Studio Wall Fragment #3
side view
---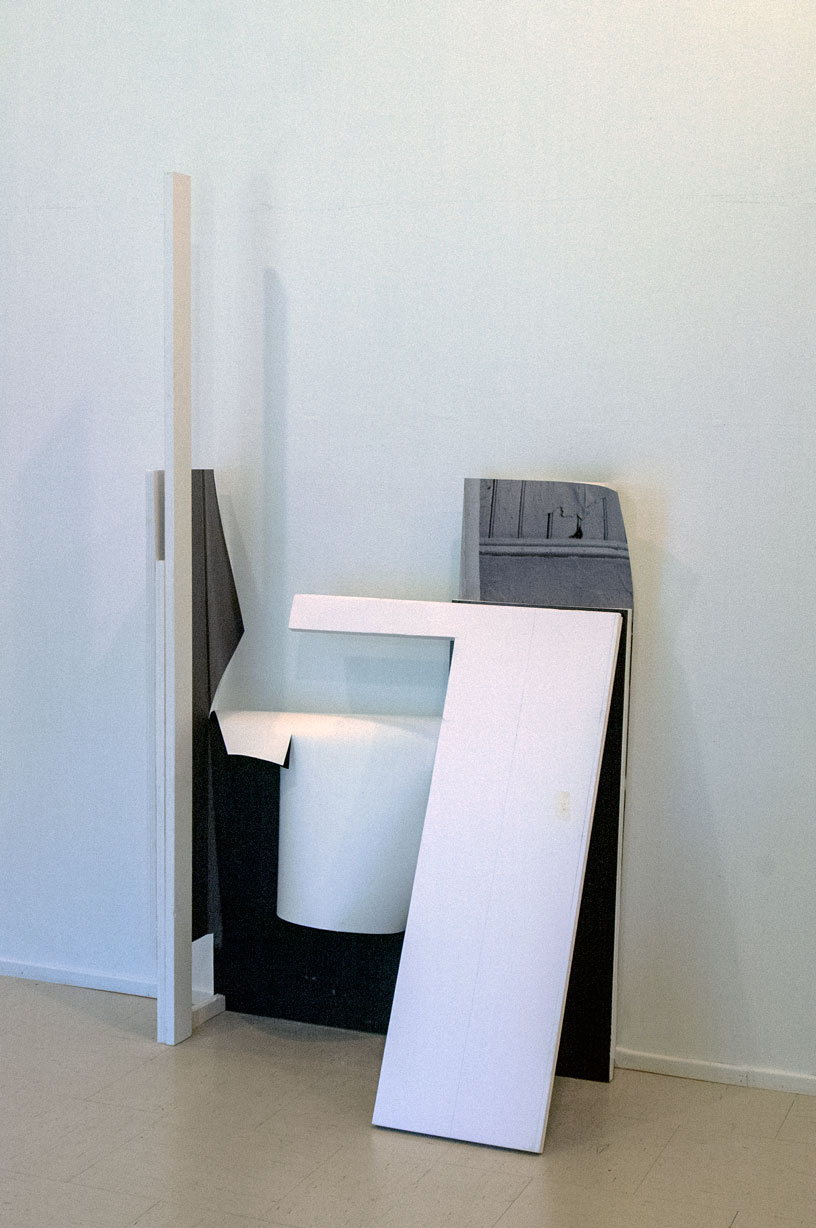 Studio Wall Fragment
---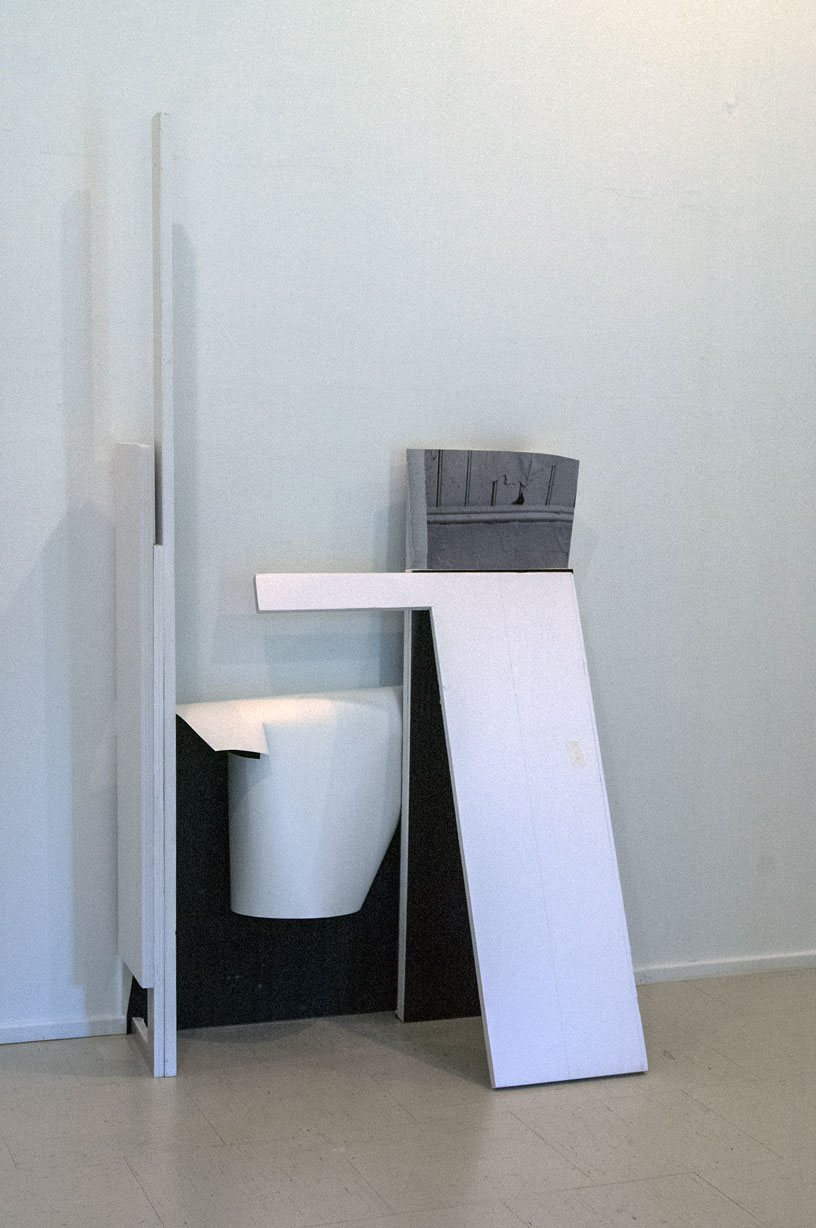 Studio Wall Fragment
---